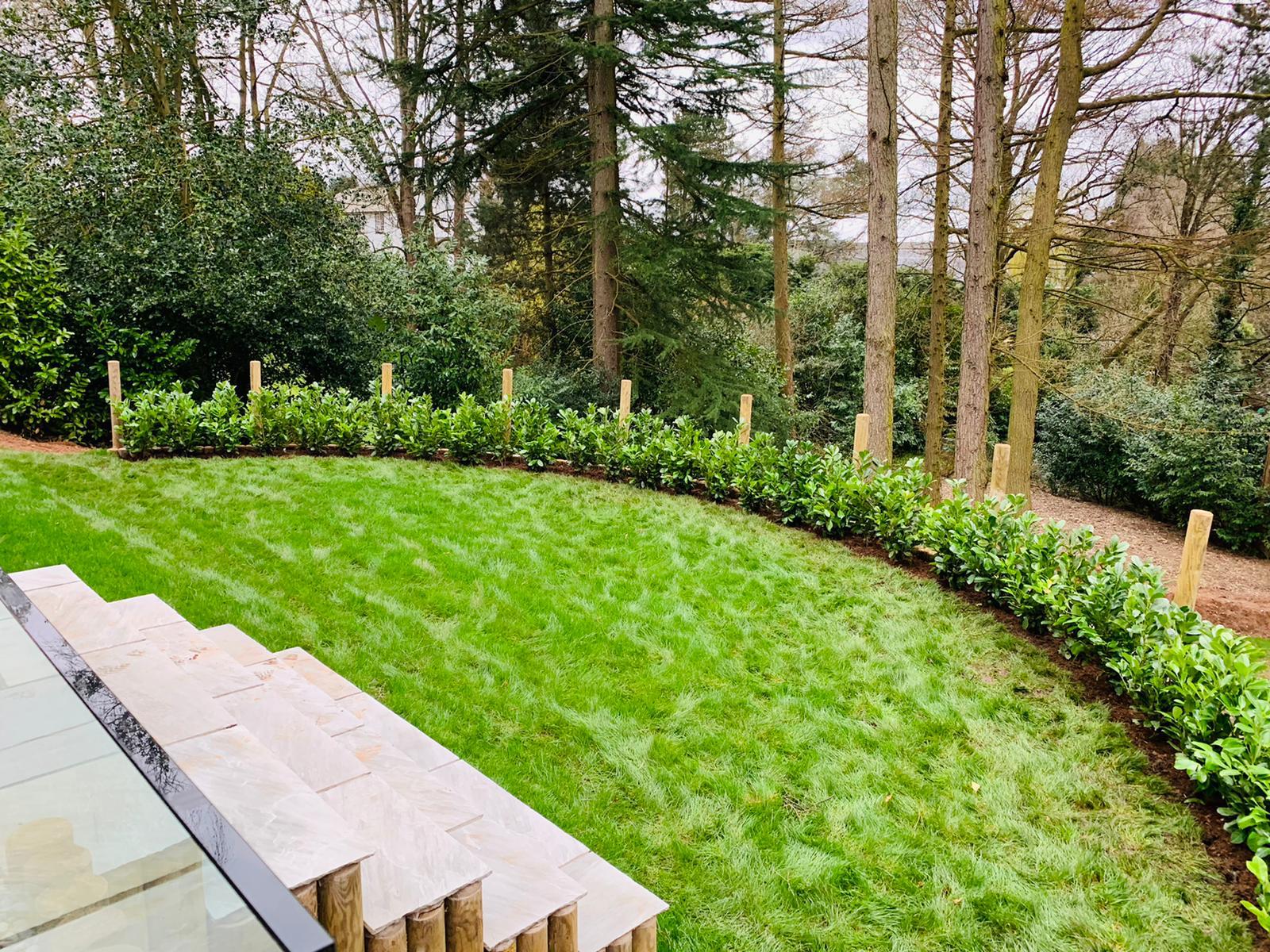 Job:
Planting in Prestbury
Client:
Residential
Location:
Prestbury, Cheshire
Date:
April, 2021
Brief Description of the job: 
A recent turfing and planting job in Prestbury. The soil conditions made this one tricky. Builders had buried materials and left tonnes of sand.
The Acorn Landscape Services team applied organic fertiliser and prepped the ground. We then planted a lovely cherry Laurel hedge along with some lovely local turf.
Acorn Landscape Services offer a full range of services to both domestic and commercial clients across Cheshire. Contact us today for a free quotation.
Contact us today for a free quotation