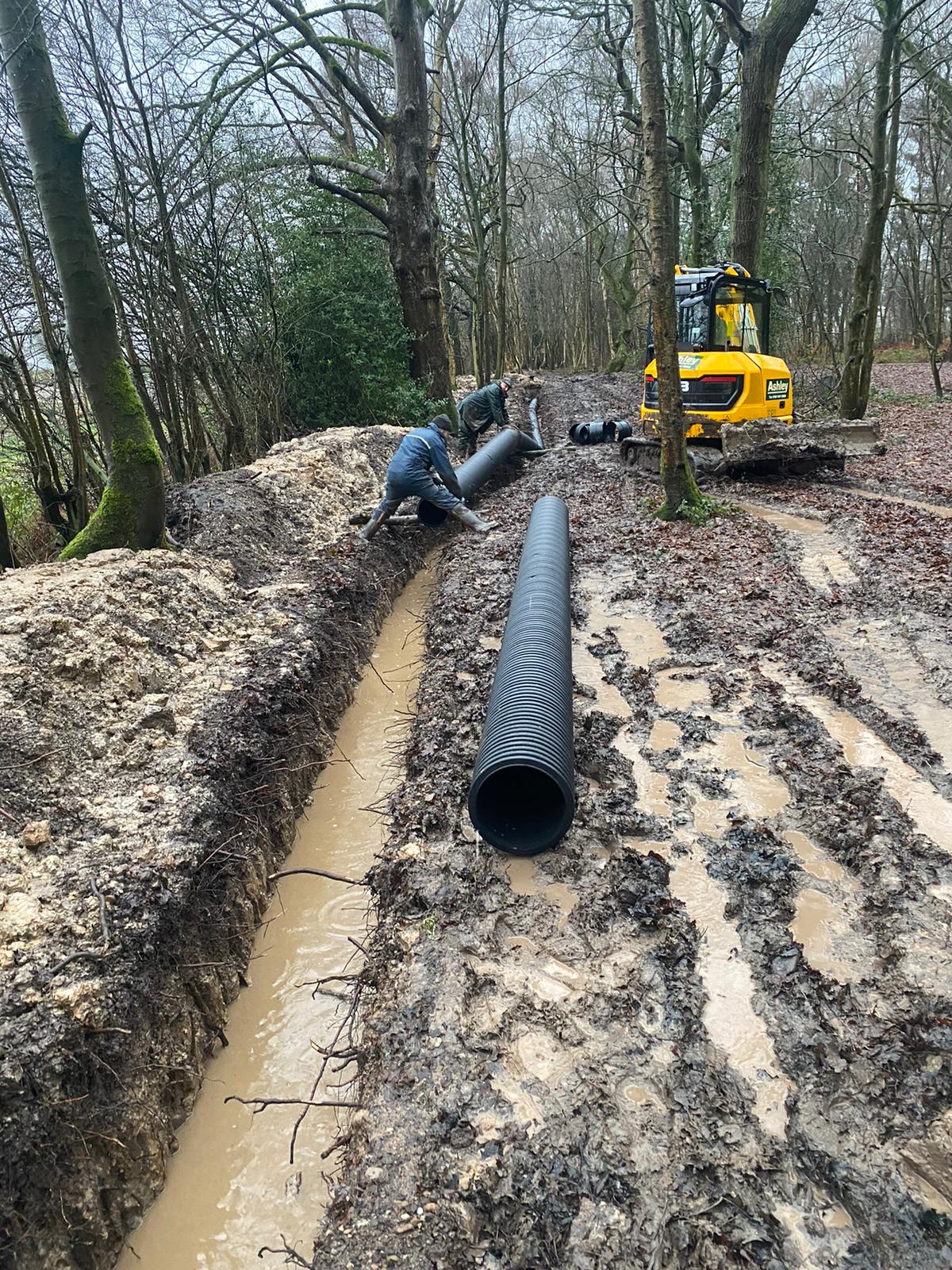 Flood Prevention Chelford
Job:
Flood Prevention Chelford
Client:
Residential
Location:
Chelford, Cheshire
Date:
January, 2021
Brief Description of the job: 
True to form, over the past three years the Great British weather has given us continuous wet winters. Which in turn, has caused flooding issues nationwide. An effective drainage system on your land is imperative for flood prevention.
The team at Acorn Landscape Services have recently been out to a client in Chelford, where we created a 100m ditch and installed 100m of rigid piping along with permeable land drains.
Contact us today for a free quotation