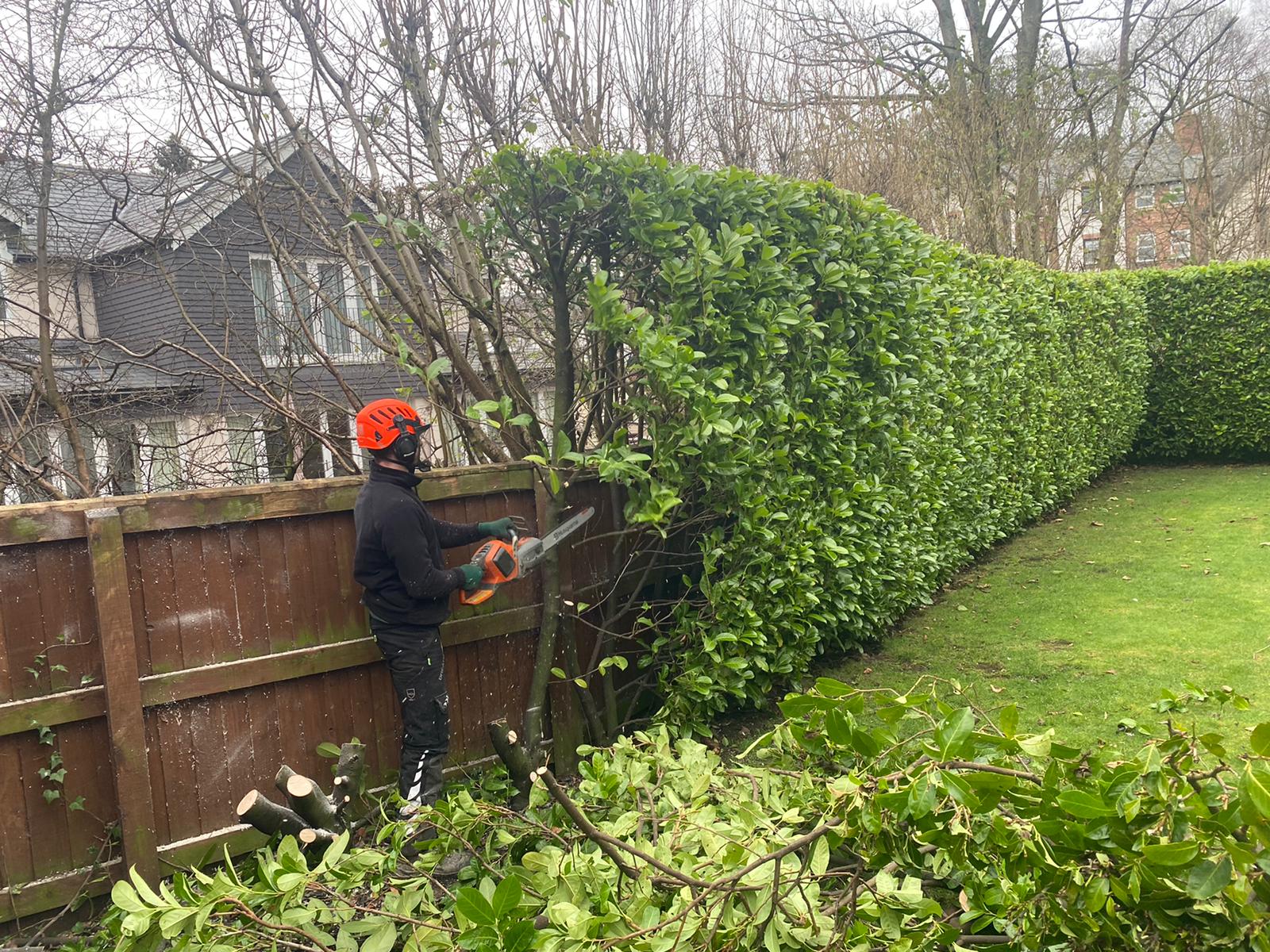 Hedge Removal in Knutsford
Job:
Hedge Removal in Knutsford
Client:
Residential
Location:
Knutsford, Cheshire
Date:
January, 2021
Brief Description of the job: 
As part of our Tree Services portfolio, the team at Acorn Landscape Services have been to Knutsford for a full hedgerow removal and prune including stump grinding. Clearing the way for fencing to be installed.
We continue to work throughout lockdown as per Government Guidelines we are happy to support customers across Cheshire.
Contact us today for a free quotation